Lionesse Gem Skin Care reached out to me recently to inquire if I would like to review some of their products along with a few selected bloggers. I was humbled and overwhelmed. I'm always looking for new brands, cosmetics/skin/hair care products to try. After some correspondence and some research into the brand and its history, I was eager to agree.
Here's a little bit from Lionesse Gem Skin Care about their customers and company
"Lionesse Beauty Bar" is a luxury boutique that offers high-end beauty products as well as professional makeovers. We have stores in California, Las Vegas and Singapore.
The Lionesse is a home beautiful vixen who takes charge of her life in style. Every woman wants to be like her. She is strong, beautiful, fierce, and confident in her own skin. She glides down the street like it's her runway…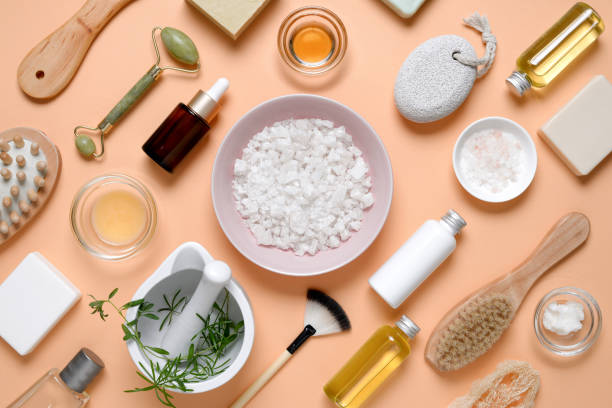 The five collections of Lionesse Gem Skin Care are based on a precious gemstone (White Pearl Black Onyx Amber, Amber, Yellow Sapphire and Diamond respectively). Each collection addresses different skin concerns using unique combinations vitamins, brightening, anti-aging and other ingredients.
When it comes to beauty products, I try to stick to a reasonable budget. Although I do indulge every once in a while to pamper myself, I try to keep my spending limits low on beauty products. If I did, I would be unable to pay my bills and probably end up paying more for gas. Despite this, I was shocked to see the prices of Lionesse's products. The prices ranged from $1,300 to $6,000 and included $400 eye creams, $600 serums, and I needed some time to recover. This stuff was out of my reach. Sure, it took weeks of savings and sacrifices. But would I ever want to spend that much money? Is it worth the risk? These are the questions I asked myself.
Lionesse was kind enough to send me two full-sized products to suit my skin type: the Amber Collection facial peel ($300) and White Pearl Collection Vitamin C serum ($400). Each product came with detailed instructions on how to use them. I have been using them for the past few days and am now ready to share my findings.
Amber Facial Peel Lionesse Gem Skin Care
Banish filth and all its co-conspirators. This gentle formulation works to eliminate toxins, dirt, and oil from your skin. Your skin will feel refreshed and renewed thanks to the inclusion of Vitamin A (Retinyl Palmitate), and Vitamin E (Tocopheryl Acetate).
This peel was used as directed. I have only used it a few times in the last few days to cleanse my pores and improve my skin texture and tone. I used a similar product years ago, and loved it. However, I was disappointed to discover that it had been discontinued. I have not been able to find anything like it since then. After applying a small amount of the gel-like substance to my face, I wait for about five minutes before I start to gently rub it into my skin with my fingertips. After the peel starts to flake, I rinse my skin with cool water and pat dry my skin with a towel. Then, I moisturize as usual.
My skin feels and looks regular run smoother and brighter after just a few uses. It also feels tighter than I thought possible. The product is not abrasive, which is a bonus for people with sensitive skin. Although it is not a major problem, the flakes that can form during pre-rinse are difficult to remove and must be removed before moisturizing. This can cause discomfort. This product works well for me, and I think it will be a regular part of my weekend deep cleansing routine.
White Pearl Vitamin C Serum
"Unveil your greatest potential. This serum replenishes the skin with essential nutrients that will keep it looking young and glowing. This powerful product will decrease the signs of time and wear to make your skin smoother and softer." – Lionesse's website.
This serum, which is extremely concentrated, is not recommended for daily use. I have been using it every night after cleansing my skin. It doesn't absorb into the skin very fast so you don't need to moisturize. My skin feels soft and glowing the next morning when I wake up. This serum is similar to the Amber facial hair at home Peel in that a small amount goes a long way. You don't need to use a lot of it. A pump (or two) is all that's needed to provide even coverage for your face.
Side note, unrelated: This serum smells great, almost like a mix of different fruits. It's very good.
The Verdict
Lionesse caught my attention with their stylish packaging and interesting collection idea that incorporates gemstones. They also have skin care products that are not too thick. Based on the results I have achieved, I am a big fan of both the products they sent to me for review. The serum and peel continue to make my skin look and feel amazing. Because they are concentrated, both full-sized bottles last me for a very long time. I only need to use them once a week.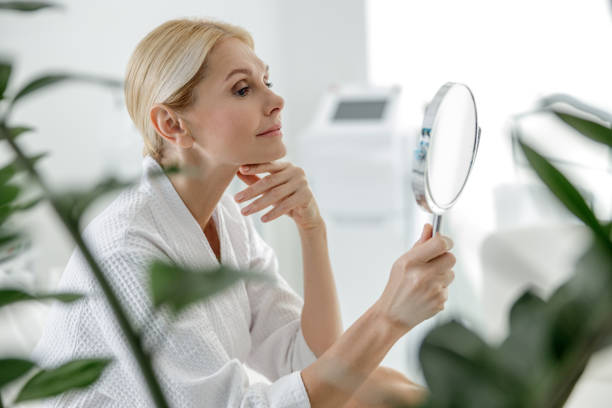 The only thing that bothers me, and probably would make any budget-conscious person, is the price per product or the entire collection. Would I buy the same product again? Yes, but not for long and not both at once. This is because such an investment ($700), would require serious savings and a lot more work at the office. These products and collections would be a lot more affordable if they were. I'd probably shop a lot if they were. They are great quality and produce excellent results.
Lionesse was so kind to let me try these products. It was a great opportunity. Lionesse Gem can be found on Facebook and Twitter.
*Note: All opinions expressed in this article are my own. These reviews were not written by Lionesse Gem Skin Care. *