The beauty duo of a fashion designer and a skincare brand is our favourite among all beauty collaborations. Furtuna Skin x Jeremy Scott's latest collaboration has just reinforced that belief with a chic pink removable wristlet bag. The set is full of Scott's trademark flair and introduces you Furtuna Skin's best-sellers as well as their 12-step skincare routine through four essential products.
Furtuna Skin x Jeremy Scott Collector's Edition is the first of a limited-edition series of keepsake Collector's Edition sets to be released. Furtuna is known for combining old-world science with modern science, delivering performance in clean beauty with sustainability in mind. The Biphase Moisturizing oil and Face & Eye Serum have been a cult favorite in the beauty skin care industry. Both are included in Furtuna Skin x Jeremy Scott Collector's Edition, which is great news for all.
The Furtuna Skin x Jeremy Scott Collector's Edition
The Furtuna Skin x Jeremy Scott Collector's Edition set costs $310 and includes a keepsake bag. It also contains samples of the Micellar Cleansing Oil, Face & Eye Serums, Biphase Moisturizing Oil and Replenishing Balm. The four products can be used together as a complete skincare regimen to introduce the brand's most popular products. Biphase Moisturizing oil is Jeremy Scott's favourite product. It's step number three in the routine. After that, it's recommended you seal in hydration with the Replenishing Balm. This is ideal for wintery weather.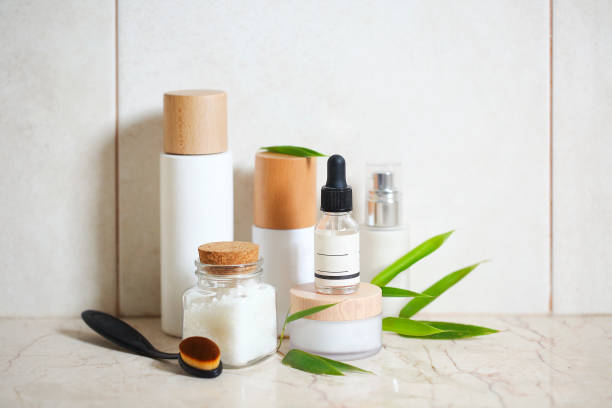 "I am so thrilled to join forces with Agatha (Luczo), with whom I have such a lengthy history to create this fun, exciting high fashion designer moment around Her products, which I love and use," Jeremy Scott stated in a press release about his collaboration partner. Furtuna Skin is made with these natural, farm-foraged ingredients. I wanted to combine that with something boldly bright and outrageously texture to make a statement about our partnership.
The collection is a "match made to Italy", according to Scott. This creative partnership was formed after a decades-long friendship between Scott, Furtuna Skin Founder Agatha Luczo and Furtuna's Chief Creative Officer, Furtuna. Scott and Luczo met in 1999 when Luczo walked Scott's infamous fall Pink collection. This was the reason for the Collector's Editions bag's chosen color. The collab is a great example of high fashion stores and farm-foraged beauty, and we can't deny that it channels the best of farm-foraged clean beauty and high fashion.
Furtuna Skin Clean Beauty Pioner Reshaping Skincare Market
Croatian-American model Agatha Luczo started her career in fashion in 1990s working for brands like Chanel and Yves Saint Laurent. Luczo now splits her time between Atherton in California and her farm in Sicily. Furtuna Skin, a collection of awesome skin treatments-enhancing products that focuses on improving complexions, is the result of her residency in California.
Kim Walls, Luczo's founder, met her more than four years back through a mutual friend. She has a long history working in the beauty industry. Walls, Luczo's co-founder, works with a seasoned botanist and tracks 50 medicinal wild herbs and 500 unique plants. More than 12,000 olive trees are also tracked for their efficacy in Furtuna products. Robert Heiman Walls, Walls' father founded the innovative skincare brand Epicuren. She also created the natural skincare brands BEB organic and Innocence.
What brought you to the beauty and skincare industry?
My whole life has been devoted to fashion and beauty. I began modeling at the age of sixteen, and was able to work with world-renowned celebrity make-up artists and skincare specialists. I have always enjoyed learning about, discovering and trying out new products for my skin. Kim Walls, my cofounder and pioneer in clean beauty, was the one I shared with. I realized that we had the same dream to create an organic skincare line that was effective and clean. Please tell us about a successful brand Bona Furtuna that prepared you for this farm to-face business.
My husband and me own a family farm in Sicily. The land that his grandparents had cultivated was transformed into an organic farm. Bona Furtuna is an organic olive oil company. Furtuna skin was born from the wealth of all the potent plants that we had on our Sicilian farm. After I discovered how powerful the land was and my love for clean beauty, I knew that I needed to investigate the potential benefits these medicinal plants could offer the skin.
What would you describe as your brand's ethos?
We are passionate about creating transformational skincare products and sourcing wild botanicals of the highest quality. These plants produce amazing results using only organic ingredients. We are eco-sustainable and transparent about how we make our products.
We would love to see How Furtuna Skin products are made?
All of the botanicals we use are handpicked from our estate. The land hasn't been cultivated in over 400 years. To maximize the potency of our ingredients, we use the Soundbath(tm), an extraction method that uses the power and sound to extract the bioactives and nutrients. We never use fillers. Our formulas are made from antioxidant-rich olive oil infusions and olive leaf water. They are far more effective than the mass-produced synthetic versions. Our bottles are UV-protective, which keeps our ingredients potent. Our breakthrough products are created by collaborating with top-notch botanists, biochemists, and us.
Do you have a top beauty tip?
It is important to use products that contain amazing ingredients. Exfoliating or washing your skin too often can cause your skin to look dull. I believe that what you put on your body is as important as what it eats. Clean and potent ingredients are therefore essential. Micellar water is a great way to refresh my skin. This is a great product that you can take along with you on your travels to keep your skin hydrated.